Thermon CEMS and Analyzer Sample Lines and
Electrically Heated Tubing Bundles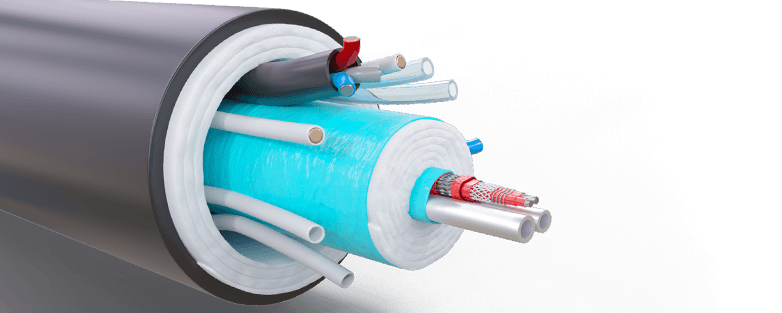 Increased regulatory requirements are stringent, real, and can be costly for emissions monitoring sampling. This is particularly true for high temperature extractive and mercury (Hg) CEMS applications.
Tech-Quip and Thermon together have a long history of providing clients with solutions that address these increasing requirements, with proven products that meet or exceed specifications. Custom CEMS bundle applications can be the most challenging, and have experianced personel to support you is important. We can run custom calculations for your application to determine heating and insulation required for your application. Thermon has a large inventory of tubing allowing us to offer the most competitve lead times in the industy.
This email address is being protected from spambots. You need JavaScript enabled to view it.
Build your own part number, and This email address is being protected from spambots. You need JavaScript enabled to view it.
This email address is being protected from spambots. You need JavaScript enabled to view it.
We offer the following Tube Materials and Finishes:
• 316 and 304 stainless, welded or seamless, Monel, titanium, and Alloy 825 are available.
• Optional Electropolished (EP) finishes and chemical passivation (CP), (including SilcoNert1000, SilcoNert2000, and Dursan) 1 are also available.
• Double containment tubing and/or multiple tube materials can be provided in a common bundle.
• Fluoropolymer tubing (including PFA, TFE, and FEP), nylon, polyethylene, composite filament-wound tubing and most any other tubing material is also available.
Electrically Heated TubeTrace®
• Thermon electrical heat tracing is approved for hazardous (classified) locations, including options for Class I, Division 1 (NEC/CEC) and Zone 1 (IEC).
• SX self-regulating and HPTTM power-limiting heat tracing can be "cut-to-length" in the field maintaining temperatures up to 350°F (177°C).
Embedded Temperature Sensors
To accurately sense temperatures in one or more locations, factory
installed temperature sensors (RTD, Thermocouple, or Thermistor)
with insulated leads rated 500°F (260°C) are available.
Non-Insulated and Non-Heated Tubing Bundles
When process samples are not temperature sensitive, consider
Thermon NI type non-insulated and SL type ThermoTube
non-heated lines.
Download CompuTrace® Design Suite This software package includes several new features and benefits that offer engineers the most comprehensive and robust heat tracing design tool on the market.