The MODEL 4010LX TDL Moisture Analyzer has significantly raised the bar for measuring water vapor in a natural gas stream.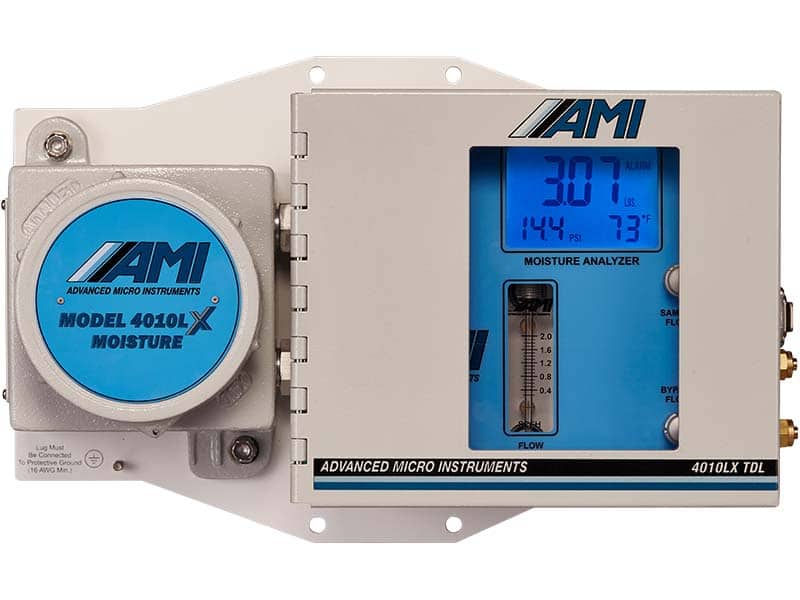 Trace Moisture
This email address is being protected from spambots. You need JavaScript enabled to view it.
Full-featured TDLAS Moisture Analyzer for critical H2O measurements in gas streams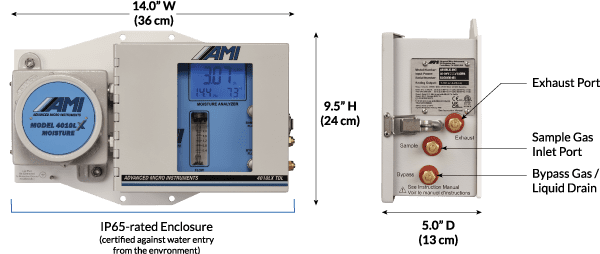 Features & Benefits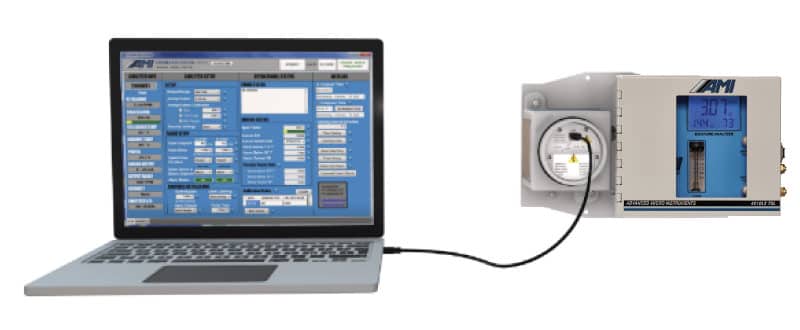 All The Advanced Features For One Low Price
The BARRACUDA MODEL 4010LX comes loaded with all the advanced features at a fraction of the cost of other TDL analyzers. Standard features include dual independent alarm relay contacts, comprehensive alarm logic (fail safe or non-fail safe, latching or non-latching and independent alarm delays), alarm bypass, and 3 levels of security settings. When connected to AMI's powerful COMMAND CENTER software, operators can customize alarm configurations, download time-stamped data log information, review error codes, and realign the laser absorption peaks using our SMART ALIGNMENT protocol.
DESIGNED FOR DIFFICULT FIELD INSTALLATIONS
The compact design of the MODEL 4010LX and light weight of only 17 lbs allow for easy installation in tight areas by a single technician. An IP-65 rating permits installations for indoors or outside in harsh elements. Available in AC or DC power. Low DC power requirements allow for operation using a solar panel. Finally, the unit can be installed in our Extreme Weather Enclosure for additional protection.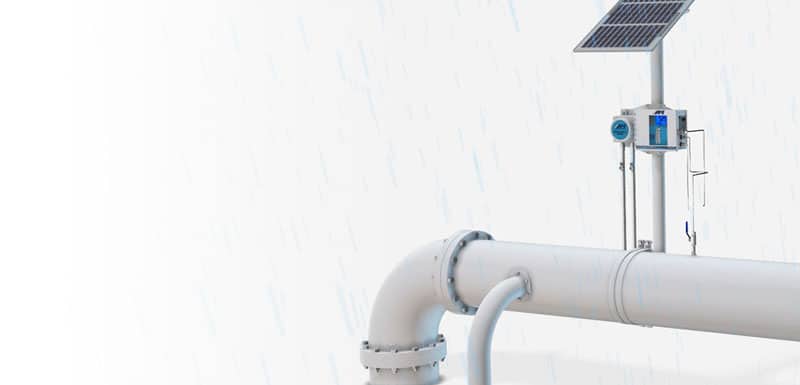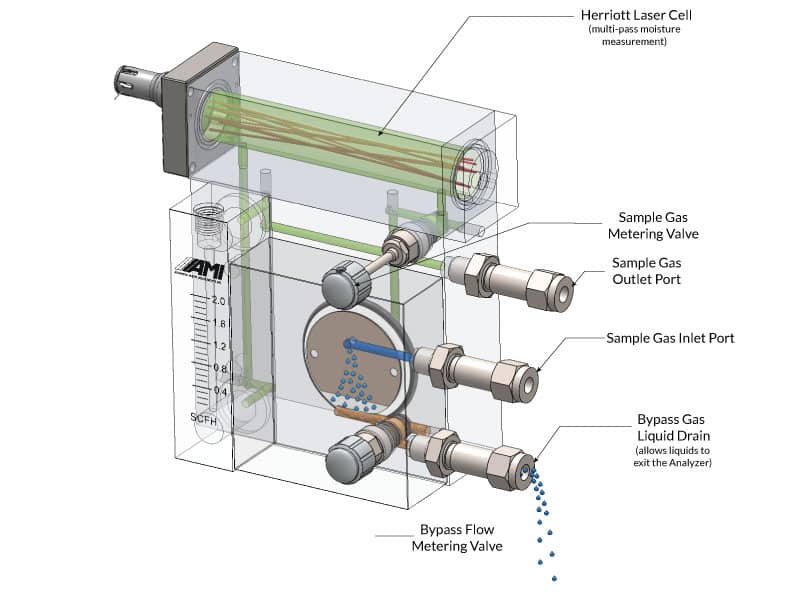 Patented ELIMINATOR HERRIOTT CELL BLOCK with ANALYZER GUARDIAN
The patented ELIMINATOR HERRIOTT CELL BLOCK with ANALYZER GUARDIAN integrates a low volume sample gas measurement laser cell, flow meter, metering valves and Analyzer Guardian liquid rejection technology into a compact-stacked block. Our innovative design keeps the total analyzer size small, eliminates the use of leak-prone fittings and tubing and makes the MODEL 4010LX's gas path short to provide fast and accurate moisture readings.
OPTIMIZING MEASUREMENT IN A COMPACT LASER CELL
THE BEER-LAMBERT LAW shows that a longer laser path will yield greater sample gas absorbance, resulting in a more accurate & precise moisture measurement.

AMI's uniquely small Herriot Laser Cell Design utilizes a multi-pass laser path, providing significantly more measurement capabilities compared to a single-pass cell design. This results in an incredibly accurate and precise moisture measurement in an extremely compact laser chamber.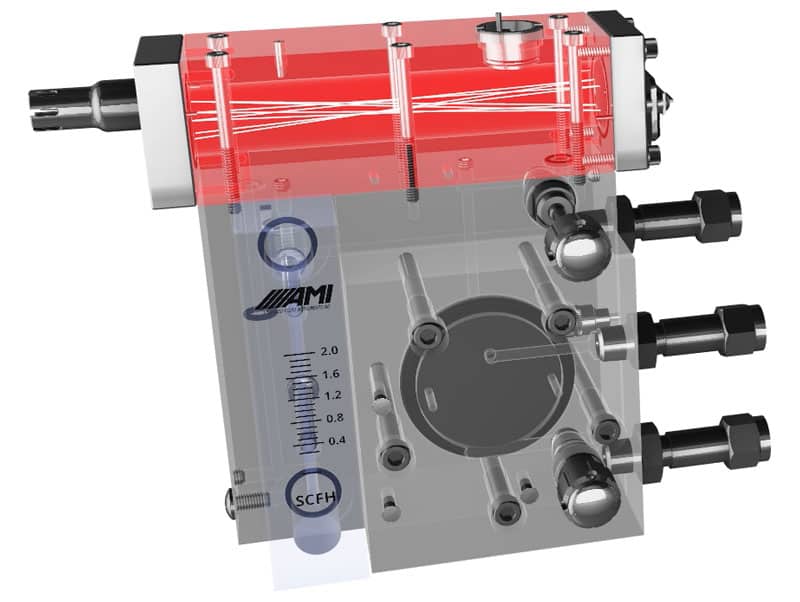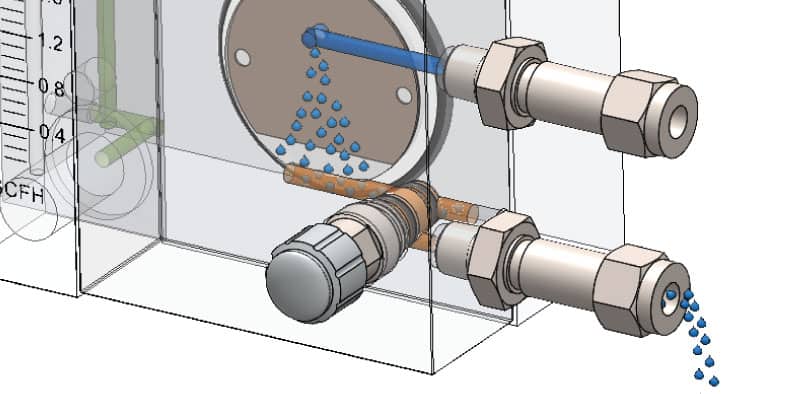 PROTECTION AGAINST WATER SLUGS
ANALYZER GUARDIAN Technology allows for sample gas to pass through the Herriott Cell while rejecting particulates, water, compressor oils and glycols. This design will completely seal off and protect the 4010LX if a large liquid slug reaches the analyzer.
FASTEST RESPONSE TIMES
The entire gas path is contained within our patented ELIMINATOR CELL BLOCK. The gas travels a short 4 inches from the Sample Gas Inlet before entering the laser measurement cell, resulting in a fast, accurate and stable reading.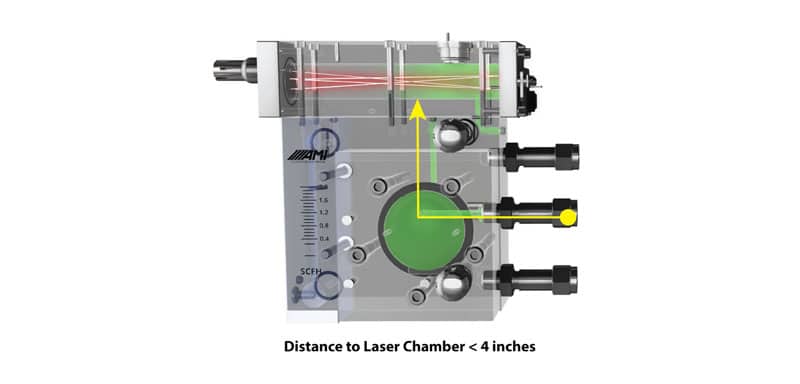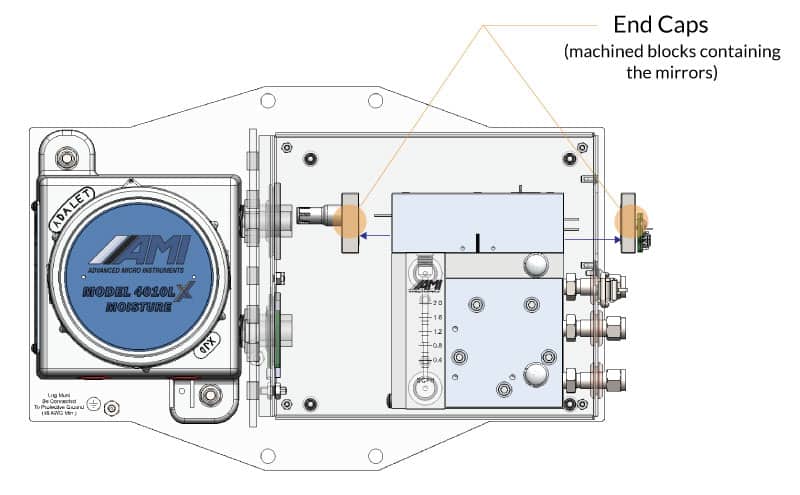 FIELD SERVICABLE DESIGN
The 4010LX design allows for the user to clean the reflective mirrors of the Herriott Cell in the field in the unlikely event liquids or particulates break through our protective membrane. Additionally, users can easily re-align the laser absorption peaks using AMI's COMMAND CENTER software.